The word aser means 'impact' in Hindustani.

ASER Centre uses simple yet rigorous methods to generate evidence at scale on the impact of social sector programs and policies, focusing primarily on the education sector. We aim not only to generate and disseminate evidence, but also to strengthen the link between evidence and action by building the capacity of individuals and institutions to design, conduct, and understand assessments.

ASER Centre was established in January 2008 as a specialized, independent unit within the Pratham network. Our approach has its roots in Pratham's work across urban and rural India, helping children acquire basic skills in reading and arithmetic.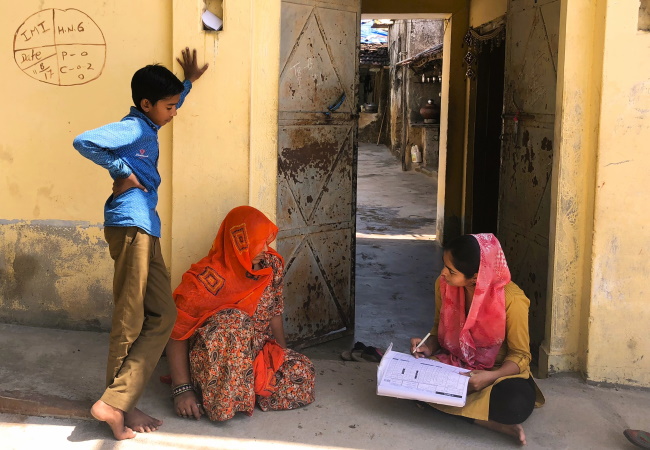 Vision
Evidence for action
When ordinary people are empowered with knowledge, they can bring about extraordinary change. We believe that measurement should not be the exclusive domain of experts. Measurement should be rigorous, but also easy to do, understand, and act upon.

When ordinary people learn to measure what affects their lives, they can communicate with each other across boundaries to identify their problems, take steps to resolve them, and change the world for the better.
Mission
ASER Centre builds the capacity of individuals and institutions to measure at scale, understand, communicate, and act upon the findings. It aims to create a culture where action is based on rigorous measurement, thus bridging the gap between theory and practice, assumption and reality.
Understand to communicate