Annual Status of Education Report 2023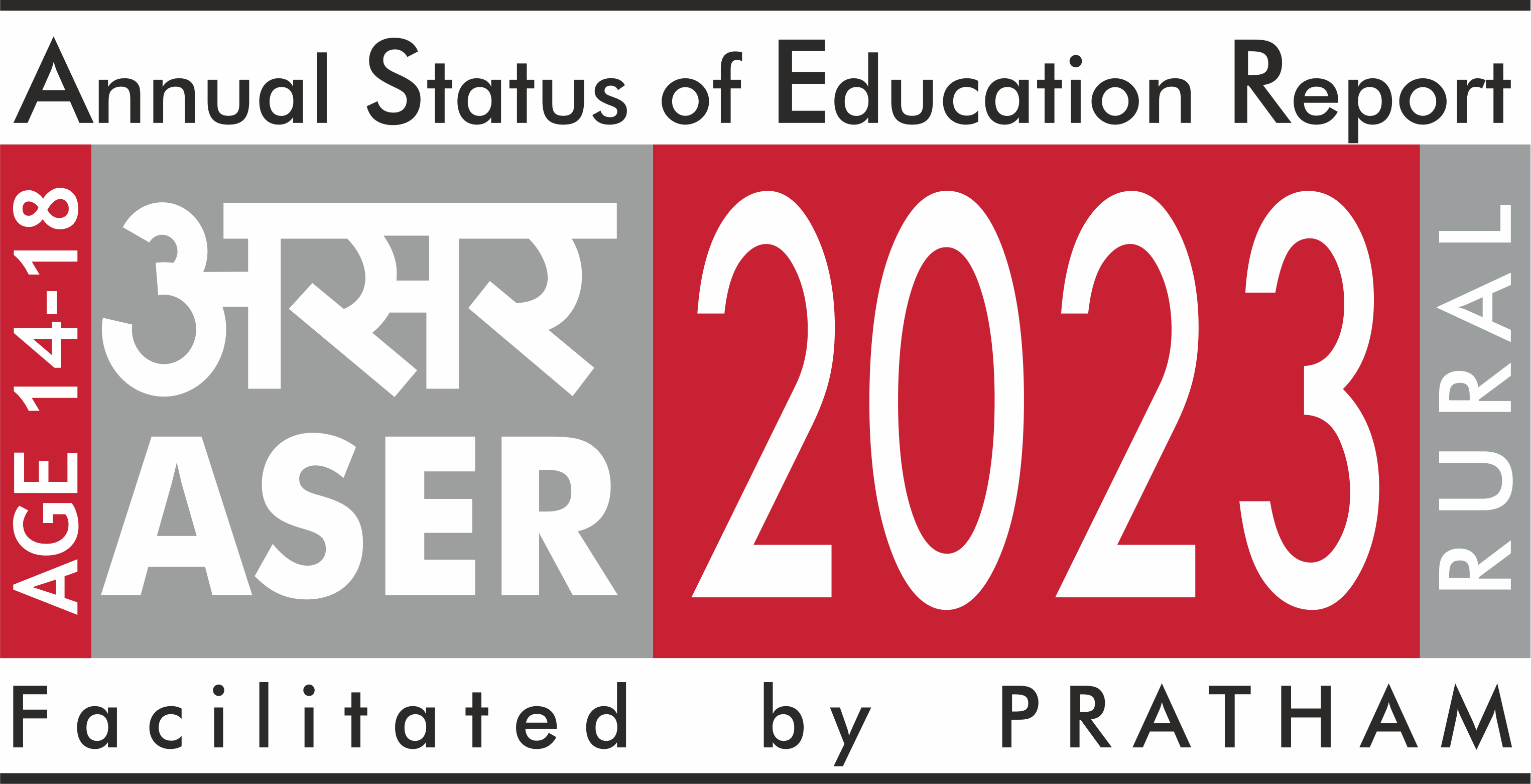 Facilitated by Pratham Education Foundation since 2005, the Annual Status of Education Report (ASER) is a large-scale citizen-led household survey that aims to understand whether children in rural India are enrolled in school and whether they are learning. The basic, nationwide ASER survey is conducted every alternate year. It collects data on the enrolment status of children in the age group of 3-16 years, and basic reading and arithmetic levels of children in the age group of 5-16 years.
In the intervening years, ASER focuses on different aspects of children's education and learning. For instance, in 2017, the survey focused on the enrollment patterns, learning levels, awareness and aspirations of rural youth aged 14-18. In 2019, it focused on enrollment and school readiness of young children aged 4-8. In 2023, ASER will once again focus on the youth's (14-18 years old) ability to apply reading and math skills to everyday situations and their aspirations. Additionally, with the growing demand for digital literacy, ASER 2023 will also capture digital access and skills in rural India.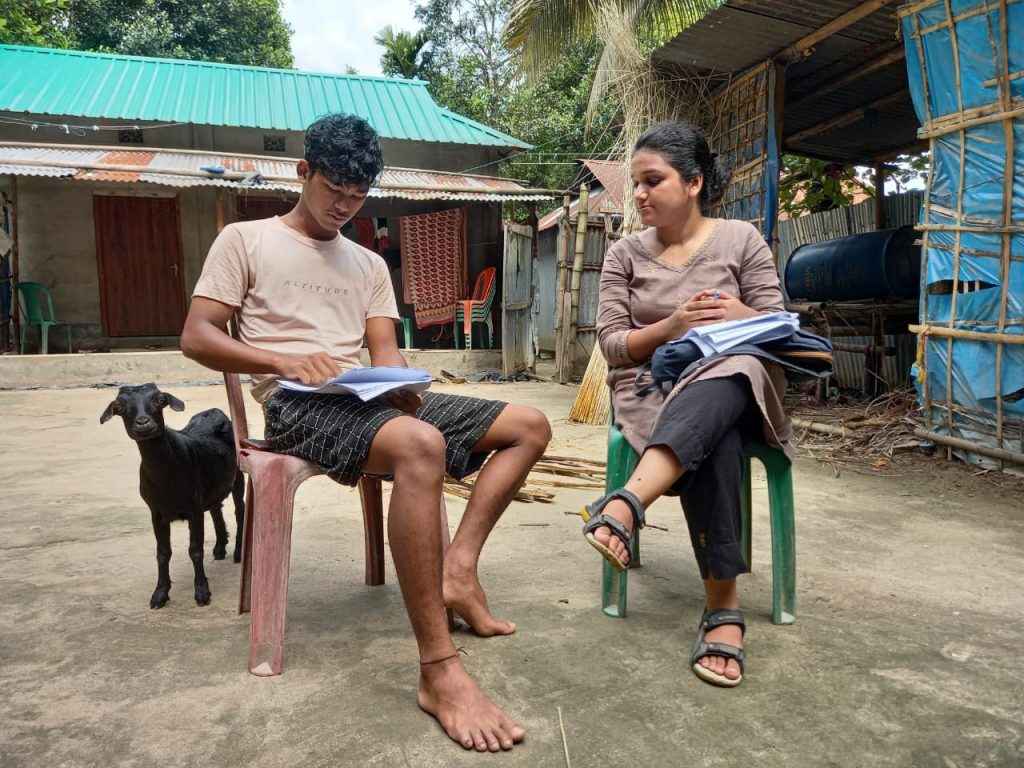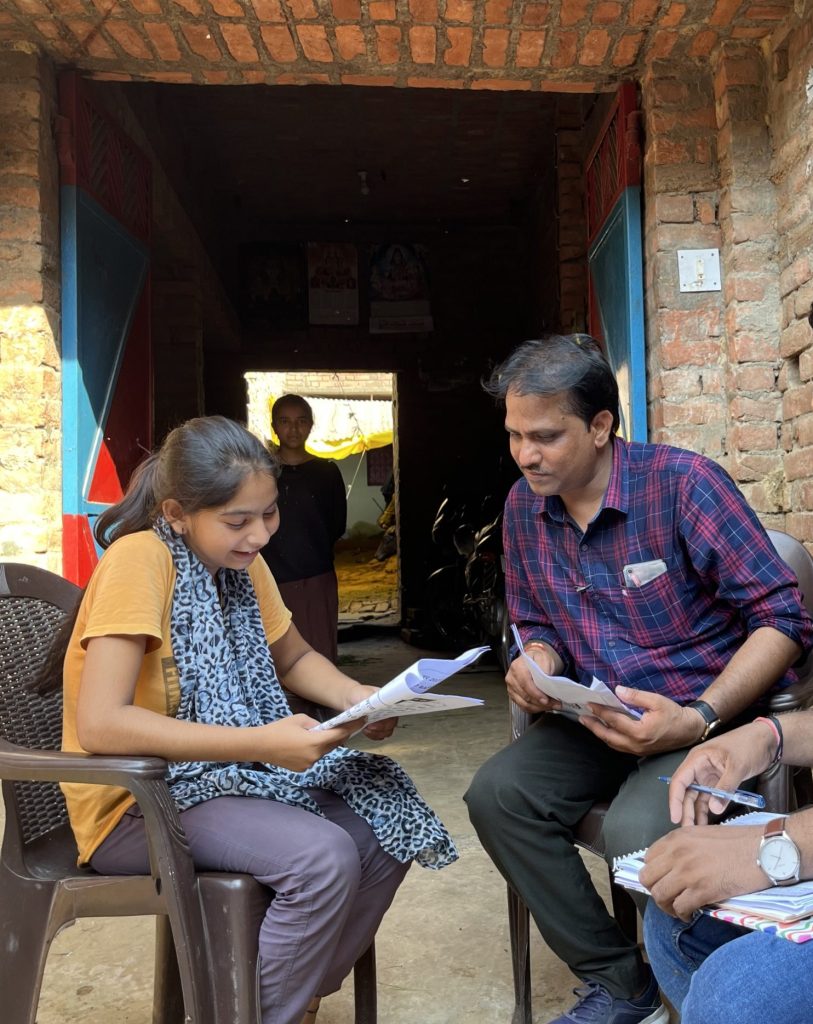 Why focus on the 14-18 age group?
India has the largest youth population in the world. It is important to ensure that these young people have the skills and the opportunities needed to help them build a better future for themselves, their families, and for the country. The National Youth Policy 2021 articulates a ten-year vision for youth development aiming to 'unlock the potential of the youth to advance India', and catalyse development across education, employment and entrepreneurship, youth leadership and development, health and fitness, and social justice.
The Right to Education Act (RTE) guarantees free and compulsory education up to the age of 14, by when most children complete Std VIII. It is important to understand children's pathways after leaving elementary school, before they become adults at the age of 18. Their preparedness to take on adult responsibilities is crucial to their personal, social and professional success in the future.
ASER 2017 findings revealed that even among this older age group, a large proportion of youth lack foundational reading and arithmetic abilities. In 2017, about 25% of youth in this age group could not read a basic text fluently in their own language. More than half could not solve simple 3-digit by 1- digit division problems. With regard to applied literacy and numeracy skills, most youth struggled to understand written instructions and do financial calculations.
What will ASER 2023 tell us about youth?
Activity: What are India's youth in the 14-18 age group currently doing? Are they in school, college, taking vocational training, preparing for exams or are they working?
Aspirations: What do they aspire to become? How much do they want to study further? Do they have any role models?
Awareness and digital skills: Are the youth aware of digital technologies and platforms? What do they use smartphones for?
Ability: Can they perform some basic digital tasks on smartphones? Can they do simple computations that are needed in daily life (like calculating interest payments or discounts)? Can they read and understand simple instructions (like those on a medicine packets)?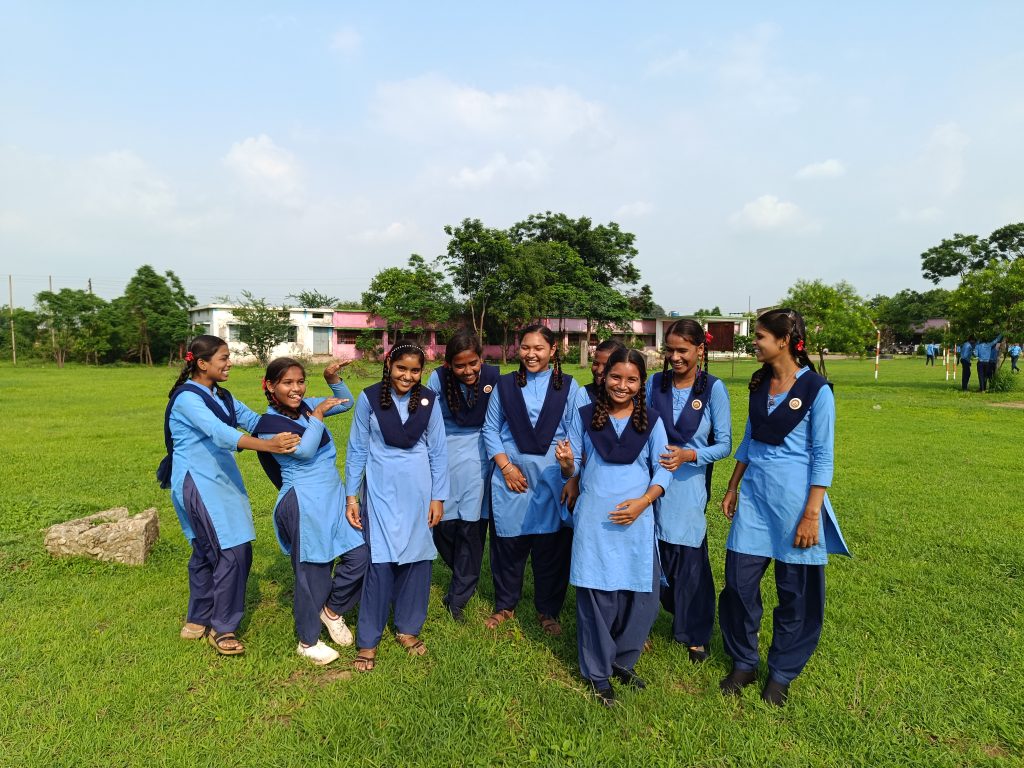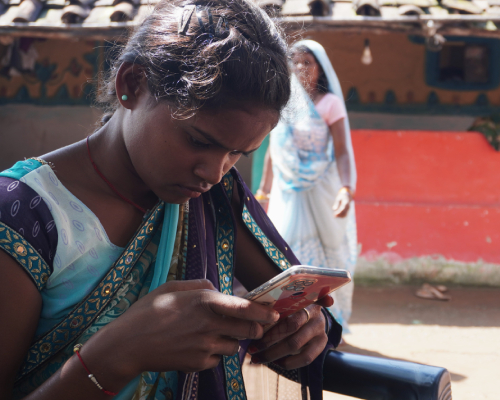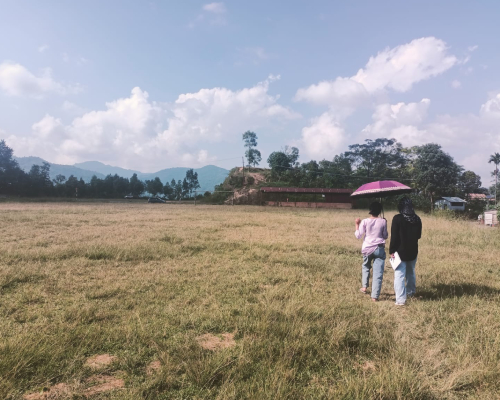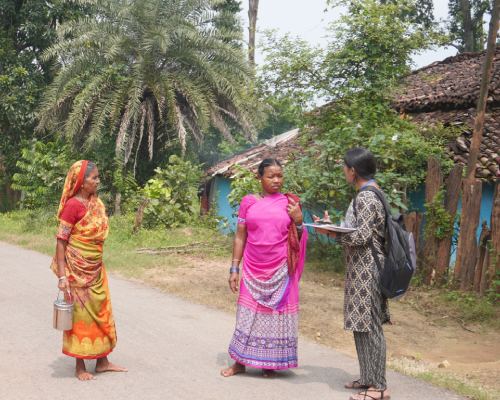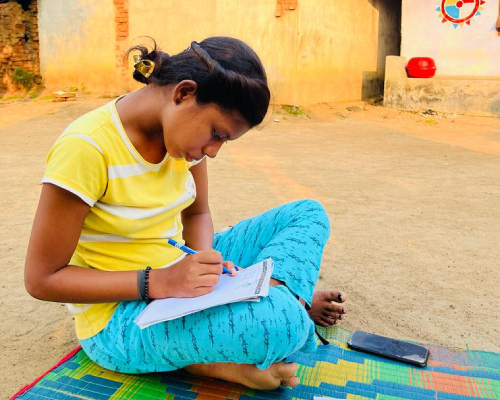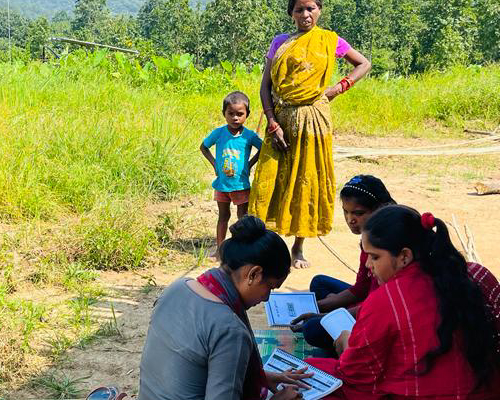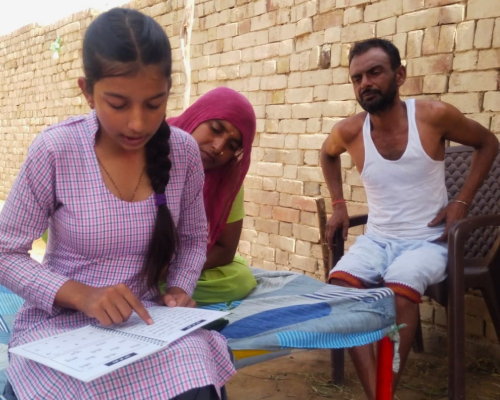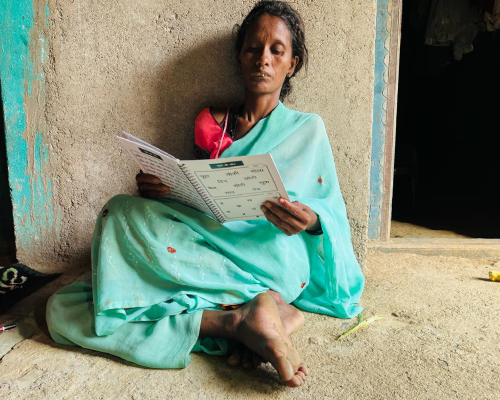 Field Chronicles: ASER 2023 Stories by Pratham Skilling
Explore ASER 2023 stories from different parts of India where Pratham Skilling members participated in training and conducting the survey.